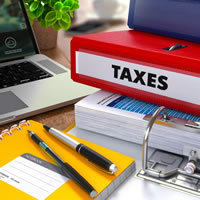 Two tax fraudsters who used a sham tax avoidance scheme in an attempt to steal more than £60million, have been jailed for a total of 14 and a half years.
Antony Blakey and John Banyard set up Ethical Trading and Marketing Ltd to deliberately commit tax fraud.
The conmen enlisted the help of world renowned conservation scientist Professor Ian Swingland and together they promised wealthy investors that they could avoid paying tax by investing in a tree planting scheme in the Amazon, as well as research to cure HIV.
When HM Revenue & Customs (HMRC) taxation investigators looked into the supposed investment schemes they discovered they were a cover for tax fraud.
The fraudsters were found to have created false documents to illegally claim expenses that had never occurred.
Investors who were suckered into the scheme were told they were able to claim tax rebates or lower their tax bills, based on the losses made by the schemes.
However, the avoidance scheme ultimately failed, after HMRC withheld the majority of the £60million worth of repayments claimed.
Following a criminal prosecution, Blakey was jailed for seven and a half years, Banyard was jailed for five and a half years and Professor Swingland received a two year sentence, suspended for 18 months.
HMRC is now working to recover criminal proceeds from the fraudsters as well as unpaid tax from those who invested in the failed avoidance scheme.
Dr Anjulika Salhan, a Director and Head of Salhan Accountants' taxation investigation advice team, said: "As experts in taxation investigations, we know that if HMRC come across a tax avoidance scheme, they will work to shut it down and re-claim any unpaid tax.
"As this case also illustrates, HMRC have wide-ranging powers to investigate deliberate tax fraud, which frequently leads to a criminal prosecution.
"Of course, only a minority of individuals intentionally set out to defraud HMRC. Many tax payers find they are under the spotlight, having unwittingly broken HMRC's tax rules.
"At Salhan Accountants, we work extremely hard for clients subjected to a taxation investigation. We not only clarify the issues and the process, but come up with positive solutions too."
For more information about our accountancy and VAT services, please contact us.