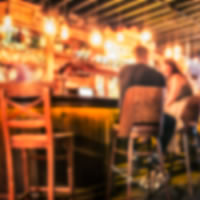 Three brothers who committed a £3 million tax fraud and used the proceeds to fund lavish lifestyles, have been jailed for a combined total of 14 years.
Shahab Hashtroudi, and his brothers Shahin and Hedayat, ran 11 pubs and restaurants in Hampshire, Dorset and Surrey – none of which lasted longer than two years before collapsing with debts.
During the time the businesses traded, VAT, Income Tax and National Insurance contributions were either underpaid or not paid at all.
When HM Revenue & Customs (HMRC) tax investigators looked into their finances, they discovered that the fraudsters had used the unpaid tax to fund lavish lifestyles. It was revealed that Shahab Hashtroudi had been driving a Porsche and paid for his child to attend a private school.
Investigators found that when a pub or restaurant, owned by the Hashtroudis, was declared insolvent they started trading again under a new name, leaving thousands of pounds of tax debt behind.
Even after being disqualified as company directors, the brothers continued their tax fraud, becoming 'shadow' directors, so that they could continue to control their business empire behind the scenes.
In sentencing the brothers, His Honour Judge Henry described Shahab Hashtroudi as the "orchestrator" of the fraud and "the power behind the throne."
Shahab Hashtroudi was handed a six year jail sentence, whilst both Shahin and Hedayat Hashtroudi were jailed four years each. HMRC has now begun confiscation proceedings to recover the £3million in unpaid tax.
Dr Anjulika Salhan, a Director and Head of Salhan Accountants' taxation investigation advice team, said: "As experts in taxation investigations, we know from first-hand experience that restaurants and pubs frequently come under HMRC scrutiny.
"As this case illustrates, HMRC have wide-ranging powers to investigate tax breaches, with deliberate tax fraud leading to a criminal prosecution.
"Of course, only a minority of individuals intentionally set out to defraud HMRC. Many restaurant owners may find they are under the spotlight, having unwittingly broken HMRC's tax rules.
"At Salhan Accountants, we work extremely hard for clients subjected to a taxation investigation. We not only clarify the issues and the process, but come up with positive solutions too."
For more information about our accountancy and VAT services, please contact us.