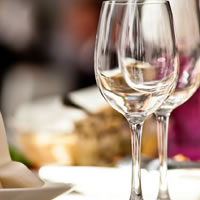 The owner of an Indian restaurant has been jailed for tax fraud after a HMRC 'dawn raid' discovered a secret accounts book.
Nazrul Islam, from Great Barr, Birmingham attempted to hide the true worth of his restaurant takings but came unstuck when HMRC tax inspectors arrested him and raided both his home address and his business premises in Repton, Derbyshire.
There, they discovered an accounts book which revealed the true extent of daily takings at his Jaipur restaurant. The book proved that between 2012 and 2017 Islam had fraudulently withheld £480,000 in tax.
HMRC's taxation investigators also discovered a second card payment machine which had been used to siphon off payments to a separate account.
The card sales, together with the hidden cash sales, helped Islam hide up to half of his declared takings.
Islam admitted VAT, Income Tax and National Insurance fraud at Birmingham Crown Court and was jailed for three years.
During the search of Islam's home, £22,170 was discovered hidden in a wardrobe which was seized. HMRC have now launched confiscation proceedings to recover the rest of the stolen money.
Dr Anjulika Salhan, a Director and Head of Salhan Accountants' taxation investigation advice team, said: "As experts in taxation investigations, we know from first-hand experience that restaurants and takeaways often come under scrutiny from HMRC.
"It is not unheard of for tax inspectors to pose as customers, to check how cash transactions are dealt with and whether all payments are being correctly declared within VAT returns.
"As this case illustrates, HMRC have wide-ranging powers to investigate suspected tax fraud and can obtain a search warrant to enter business or domestic premises as part of their criminal investigations.
"Of course, only a minority of individuals intentionally set out to defraud HMRC. Many restaurant owners may find they are under the spotlight, having unwittingly broken HMRC's tax rules.
"At Salhan Accountants, we work extremely hard for clients subjected to a taxation investigation. We not only clarify the issues and the process, but come up with positive solutions too."
For more information about our accountancy and VAT services, please contact us.